KVKK Clarification Text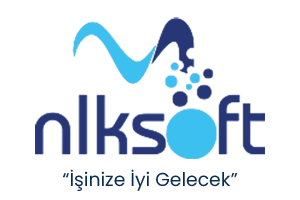 NLK BİLGİ TEKNOLOJİLERİ A.Ş. DISCLOSURE TEXT OF THE PERSONAL DATA PROTECTION LAW
In accordance with the Personal Data Protection Law numbered 6698, your personal data are in İncilipınar Mah. Nişantaşı Sok. Located at Cazibe İş Merkezi No: 13 K: 11 No: 1104 Şehitkamil / Gaziantep, NLK BİLGİ TEKNOLOJİLERİ A.Ş. will be processed by.
As NLK BİLGİ TEKNOLOJİLERİ A.Ş.
To prevent unlawful processing of personal data,
To prevent unlawful access to personal data,
To ensure the protection of personal data
We would like to share with you that we have taken all necessary technical and administrative measures to ensure the appropriate level of security.
Who is the Data Controller?
Data controller refers to the natural or legal person who determines the purposes and means of processing personal data and is responsible for the establishment and management of the data recording system. These persons may be natural persons or legal persons such as public institutions, companies, associations or foundations. The data controller is the person who will answer the "why" and "how" questions of the processing activity. Your personal data; As the data controller, NLK BİLGİ TEKNOLOJİLERİ A.Ş. (Company) to be collected and processed within the scope described below.
Processing of Personal Data
Personal data refers to all kinds of information regarding an identified or identifiable natural person. In order to speak of personal data, the data must be related to a real person and that person must be specific or identifiable. The company requests certain information from its customers using the nlksoft system during the membership registration or site usage phase.
Your personal data is collected by the Company through membership records in the systems, order forms and employment contracts, communication and e-bulletin forms. At the same time, log records and ip addresses are recorded in order to follow the problems in the system.
Transfer of Personal Data
Your personal data may be shared with company business partners, collaborators, contracted courier companies, banks and payment systems, and legally authorized institutions and organizations. The company can use the information for marketing and promotion, and to continue commercial activities.
The company can also process your data in statistical studies without showing user information.
If your personal data is shared, necessary security measures are taken.
Purposes of Processing Personal Data
· Your personal data may be processed in order to inform and make use of the products and services offered by the company to its customers, to customize it, to make technical updates and arrangements in line with the needs. Not limited to these;
Planning sales and marketing processes, announcing campaigns and discounts, realizing business development and planning activities
Providing after sales support procedures and providing solutions to problems encountered,
To follow up customer demands and needs,
Execution of human resources policies,
Market research and creation of statistical data,
Providing information to participate in organizations such as trainings, events, seminars organized by the company,
Realization of activities that have legal, technical and administrative consequences,
Promotion and sharing of business partners, employees and customers on the social media accounts of the company,
Following the process in customer contracts,
User identification for company employees, registration of participation in organizations and follow-up of work processes
can be processed due to.
PERSONAL DATA RECEIVED
The personal data of customers, business partners and employees are kept by the company.
Employee Personal Data:
Contact and address information, education and diploma information, payment and bank information, identity information, criminal record, employee photo,
Customer Personal Data
Contact and address information, identity information, e-mail information, call center voice records, company tax number and tax office information, T.C. and Passport Number and signature information,
Business Partner Personal Data:
Contact and address information, company tax number and tax office information, authorized signatory circulars
Your Rights Regarding Your Personal Data
Within the framework of Article 11 of the Law, the person concerned always applies to the data controller and relates to himself;
Learning whether your personal data is processed,
If their personal data has been processed, to request information regarding this,
Learning the purpose of processing personal data and whether they are used appropriately for their purpose,
To know the third parties to whom personal data are transferred domestically or abroad,
To request correction of personal data in case of incomplete or incorrect processing,
Deletion or destruction of personal data