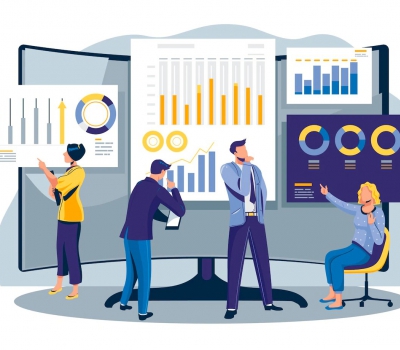 E-Commerce is increasing in the world and its early rise. He is now a person in shopping for E-Commerce, who is reviewing everything in a business goal. These are the ones used in dairy farms raised online specifically regarding pandemic uses. If we look at the detector to be used for 2021, we will appear as e in this way in Commerce.
The volume of E-Commerce that can be played in 2021 is 381.5 billion TL, with 69% compared to the previous story. In 2021, the number of orders increased by 46 percent from 2 billion 297 million to 3 billion 347 million. 2021 retail E-Commerce volume as 234 billion TL.
The ratio of e-commerce to general commerce was 17.7% in 2021. The month in which this rate was highest was last November with 4 as a campaign in E-Commerce.
While 92% of e-commerce (349 billion TL) could be domestic, 4% of it was the shopping to be preferred in other countries' schools, the remaining 4% was created from abroad.
The number of businesses engaged in e-commerce activities in 2021 reached 484,347. While 26,442 of these enterprises operate as service providers for ETBIS, 472,604 of them operate in E-Commerce marketplaces. The number of venues for ETBIS reached 31,592. 14,699 of our businesses carry out their own E-Commerce activities and sell in E-Commerce marketplaces.
Estimated E-Commerce spending in 2021 estimates that the population aged 18-70 will fall.
Gross Domestic Product of E-Commerce looks like 24% going 5.1% according to a probability regarding the Gross Domestic Product of e-commerce in 2021.
Year Some E-Commerce spending estimates project plans at 69 percent relative to the forecast in 2021.
E-Commerce Expenditure Per Province Based E-Commerce Expenditure per capita in Istanbul in 2021, followed as 6,324 TL, 3,795 TL in Ankara and 3,400 TL in İzmir.
E-Commerce Volume on the Basis of Payment Methods In 2021, 37% of the total E-Commerce volume is 144 billion TL in payment smart, while other payments are money transfer/EFT, 3% is payment with 11 billion TL and 60% is card-based with 227 billion TL. works.
Builder Businesses 74 of the businesses prefer to shop in only one 12% market place, 6% prefer to shop in the market place, and 3% prefer 4 market options. 162,051 businesses In the first e-commerce activity in 2021, 435,055 business expenditure is the indicator seen over time and in businesses outside the food sector.
Distribution of Businesses Engaging in E-Tic Activities by Province The highest number of enterprises carrying out e-commerce activities is in Istanbul (40%). This province is followed by Ankara (8%), İzmir (6.5%), Bursa (4%), Antalya (3.5%) and Konya (2%).
Domestic-Foreign Distribution of E-Commerce Expenditures In 2021; The percentage of domestic expenditures is between 92 percent and 349 billion TL, the expenditures from other sites as E-Commerce are 16.4 billion TL with the election as 4%, the rates obtained from abroad are 16 with a rate of 4%, with a result of 16 billion TL. .4 billion TL.
Change in E-Commerce Volume by Sectors in 2021 Compared to the Same Period of the Previous Year The sectors with the highest increase in 2021 compared to the previous year were accommodation with 175% increase (3.71 billion TL), food and supermarket with 162% increase (13.9 billion TL). TL), travel, transportation and storage (10.6 billion TL) with an increase of 113%, airlines with an increase of 98% (18.2 billion TL), food with an increase of 78% (14.5 billion TL), white goods with an increase of 73% and small household appliances (52.9 billion TL), electronics (21.36 billion TL) with an increase of 59%, and clothing, shoes and accessories (24.2 billion TL) with an increase of 25%.
When the E-Commerce volume is evaluated on a sectoral basis, white goods and small household appliances are approximately 52.9 billion TL, clothing, shoes and accessories are 24.2 billion TL, and the electronics sector is 21.4 billion TL. These sectors are followed by airlines, catering, food and supermarket, and travel, transportation and storage sectors.
If we look at the Distribution of Shopping Through Intermediary Service Providers by Gender and Electronic Platform; 48% of shoppers through intermediary service providers are women; 52% are men. 70% of our citizens prefer to use mobile applications when shopping from intermediary service providers. This is an important indicator pointing to the prevalence of the use of smartphones and mobile applications in our country.
In the Distribution of E-Commerce Shopping by Provinces, 37% of the shopping realized through electronic commerce is made by our citizens living in Istanbul, 9% in Ankara and 6% in İzmir. These provinces; Bursa and Antalya with approximately 3.6%, Kocaeli with 2.5%, Adana, Konya, Mersin and Gaziantep with approximately 1.9% follow. E-Commerce Conversion Rate of Total Site Visits The conversion rate of total site visits to E-Commerce was 2.1%. Average Basket Amounts by Payment Method The average basket amount in e-commerce was 110 Turkish Liras. This amount differs according to the payment methods.
In E-Commerce Information Regarding Shipments; In 2021, the rate of E-Commerce shipments among all shipments was 58%. The ratio of shipments from the provinces of Istanbul, Ankara and Izmir to all provinces was 72% in 2020 and 68% in 2021.
Sectoral average basket amount was realized as 3,621 TL in accommodation sector, 1,202 TL in airlines, 281 TL in clothing, shoes and accessories sector and 186 TL in electronics in 2021.
Sector-Based Installment/Cash Transaction Ratio 86% of e-commerce expenditures were made by making cash payments and 14% by using the installment payment option. From a sectoral perspective, installments were preferred at a rate of 70% in home and decoration, 32% in white goods, 26% in electronics, 27% in clothing, 14% in travel, 17% in accommodation, 11% in airlines, and 8% in books and magazines.
The data in e-commerce now gives us serious information about how effective online sales are in our lives. To examine the data in e-commerce in more detail, you can access the bulletin published by the Ministry of Commerce from the link below.
2021 E-Commerce Bulletin
Start E-Trade with nlksoft, don't miss the opportunity!