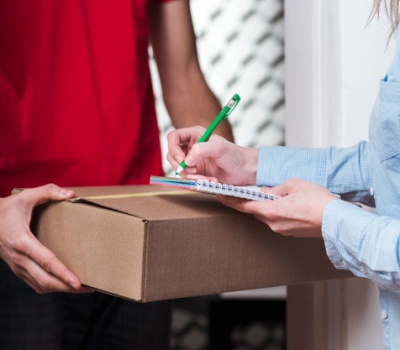 Tracking and managing a product's stock is one of the biggest challenges faced by every seller. In general, in order to be successful in trade, it is necessary to have the right products at the right time and to be able to manage demand well. If you don't have enough stock, you run the risk of disappointing your customers and sending them to your competitors. On the contrary, if you have a lot of stock, there are many products to sell in your warehouse. It is very difficult for the seller to adjust this balance. Dropshipping is a business model that eliminates this stock problem. Dropshipping allows sellers to sell products out of stock.
What is dropshipping?
Dropshipping, also known as dropshipping e-commerce, is a business model where a store that sells products does not have any of the products in stock. When a customer buys a product from a vendor, the vendor ensures that the product is shipped directly from the supplier to the customer.
In the dropshipping model, the seller does not need product stock and additional staff. And it benefits the supplier by giving them an additional channel through which they can sell their goods. The seller simply acts as the link in between; It helps to establish the connection between the customer and the manufacturer or supplier and to sell the product.
On the e-commerce side, products can be automatically drawn to the e-commerce site by receiving a file called XML from the manufacturer or supplier company. With XML Integration, the supplier company transmits all the details of the product such as photo, price, description, option, feature to the vendor and all products are loaded in the system with a single click. This minimizes product loading processes to the e-commerce system and allows focusing on sales.
Dropshipping advantages
Less capital required
One of the biggest advantages of dropshipping is the ability to open an e-commerce store without having to make very serious investments for the product.
In the dropshipping method, if you are going to sell via e-commerce, you do not need to buy the product unless a new order is placed and paid by the customer. In other words, you can do e-commerce with much less investment without investing money in product stock or setting up a warehouse. In addition, since you don't already have a warehouse or products that you have to sell, your risk is less even if you fail.
It's Easier to Start E-Commerce
Since you don't have to physically deal with products, starting and running e-commerce becomes much easier.
In the dropshipping model, you don't need to manage a warehouse or pay for items. In addition, you do not have to deal with the packaging or shipping of the orders received. These support you in focusing only on the sales side and your chances of success increase.
3.You Can Manage From Anywhere
You can manage your store from wherever you have an internet connection. As long as you can communicate with suppliers and customers, you can maintain your sales.
4.Wide Product Range
There are many companies that supply products to dropshipping companies. And a serious assortment is presented. In this way, you can sell many types of products on your site at the same time.
Less Work Makes You Grow More With Work
If your orders increase in e-commerce with your own products, your workload increases. With the dropshipping model, most of the packaging, shipping and accounting works will be done by the suppliers, so you get rid of this workload. This allows you to grow more with less work.
Increasing sales will always bring additional business. However, companies that use Dropshipping will have a little more advantage than traditional e-commerce companies.
Dropshipping Disadvantages
The above advantages make dropshipping a very attractive model for anyone starting e-commerce or for resellers looking to expand their existing product capacity.
However, of course, Dropshipping also has its disadvantages.
You Can Work With Lower Margins
Low margins are the biggest drawback of working in a highly competitive dropshipping model. Since it is much easier to start dropshipping and will require less investment, competitors can sell products at low prices to increase revenue. This may inevitably lead you to work at lower prices, ie lower margins.
It May Be Necessary to Track Supplier Stock
If you are selling your own products, it may be easier to keep track of which items are in stock. However, when you work with more than one supplier, you should be aware of the stock status of all of them. Stocks can change daily. Stock synchronization should also be done in your e-commerce system and stocks should be able to be transferred.
If the supplier has finished the product and you have received an order, this may put you in a difficult situation and you will have to deal with money return processes.
Shipping Processes
When the order is received, the supplier company provides the cargo, but you must follow this process to ensure customer satisfaction. Because the late delivery of the product or the problems in the cargo will directly reflect on you and this causes customer loss.
Supplier Errors
Product quality is very important, and you cannot manage it, so you can send a poor quality product to the customer. Any mistake made by the supplier directly costs you. That's why you need to be sure of criteria such as product quality, shipping processes and proper packaging when contracting with the supplier.
Branding is one of the most important things for an e-commerce company. The supplier should not make a mistake that could harm your brand, so you may need to have constant control.
Customizing and Creating Your Own Brand
In the dropshipping model, the seller cannot have a say on the product like the manufacturer. Usually the supplier designs the product and provides shipping under his own brand.
Some suppliers can give you flexibility in this regard, but you may not be able to do exactly what you want.