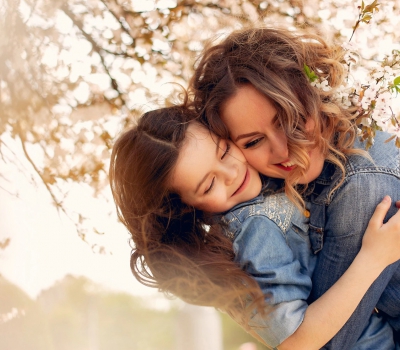 The center of our mothers is our seven unique natures, unconditionally supportive, and unconditionally that never leaves us in death. It is always special for all of us, for our mothers. In the common place of all of us, the second Sunday of May is seen as mother's day. Of course, with the footnote of Mothers that should always be remembered, we are talking about a serious opportunity for those who do E-Commerce on this special day. The preferences of those who want to choose and choose. In fact, 24/7 open jobs of E-Commerce stores can be very saviors for the last minute. You can be preferred as an advantage in bringing e-commerce. E-Commerce companies can make good use of these special days and increase their sales with affordable prices, a wide variety of products and the right cargo process.
We will come to the subject of what to do for Mother's Day in E-Commerce;
Giving a gift can be very challenging, sometimes in indecision, in easy times. Options should be offered for these options, E-Turret discount campaigns can be organized before mother's day. A campaign that can be organized on highly preferred products can ensure the sales of the products. For this purpose, only on Mother's Day, on special days in general, E-Commerce campaigns can increase both sales and brand value.
In addition to the campaigns that can be organized in e-commerce, different concepts and packaging are very important in the products to be sent. A beautiful label or a nice package that you can add to the gifts ordered from your e-commerce site can be very attractive to the most valuable of the buyers and make you the reason for preference in the next orders.
While planning a strategy for special days, gifts that will make our mothers feel special should be determined. For example, you can create a category on mother's wear and carefully selected products can be added to it. At the same time, campaigns can be organized on mother's jewelry, mother's shoes or small household appliances that our mothers usually do not drop, and customers can be given the opportunity to complete their shopping from these options. In other words, on your E-Commerce site, you can increase your sales by adapting the product concepts according to special days, of course, not leaving your own products, but revising them according to the special day.
Our mothers always prioritize their families and often do not have much time for themselves. That's why you can develop sales strategies that will allow our mothers to put themselves first on Mother's Day. A company engaged in e-commerce on furniture can conduct campaigns consisting of product categories that will allow our mothers to renovate their homes.
Customers attach great importance to visuals and content on E-Commerce sites. While creating images, more vivid, more colorful concepts can be created. The content should be expressed more carefully and in detail, and the images used should be uploaded in high quality and in a way that can fully express the product. For this reason, many factors such as background, quality and light in the product images should be taken into consideration and the images should be reviewed on these special days when customers will visit your E-Commerce site more than ever before.
In your e-commerce site, special categories can be added for the mother's day by considering your customers who enter the site for Mother's day and disappear among the options, and customers' work can be made easier. Customers who get the gift they want in a short time are happy customers. Therefore, besides the categories, you can make special slides and banners for Mother's Day on your E-Commerce site and direct your potential customers. Remember, one of the most important things on an E-Commerce site is the slides and banners that appear in front of the customer when he first enters. Therefore, on your E-Commerce site, you should make effective slide management and keep it updated according to special days.
Another important point in E-Commerce is Social media management. Social media platforms are one of the most important communication tools that allow customers to find you and attract them to your E-Commerce site. You can create nice concepts on your social media accounts, and get feedback on interaction thanks to their sharing. You can measure preferences among gift options by conducting surveys. You can develop extra discounts or different campaign strategies on the product that attracts great attention. At the same time, you can make small draws and send gifts to your potential customers. Entering the sweepstakes can also enable users who don't see you on social media platforms to reach you and can have a serious impact on your sales.
Another issue that attracts customers in e-commerce is free and same-day shipping options. In addition to the special options for Mother's Day, campaigns such as "free shipping", "same day cargo", "immediate delivery in one day" are liked by all customers and are always among the first choices. This is why the management of cargo processes in e-commerce is very important. Fast, safe and free shipping always attracts customers' attention. That's why you can make plans with your cargo provider before these special days and prepare your E-Commerce site for this special day.
Every woman is a mother-to-be, with or without children. Mother's day is very special for all mothers and expectant mothers and it is priceless for them to feel special. For this reason, you can send pleasant e-mails celebrating Mother's Day to your female customers who shop on your e-commerce site. The smile on the faces of the customers who receive the e-mails allows them to continue shopping from your site, so the same happiness continues to exist on the face of the e-commerce store owner.
In other words, E-Commerce is a great opportunity to increase your sales on special days such as Mother's Day, as well as being an opportunity in every medium. You can open your online store with nlksoft E-Commerce and present your products all over the world. Nlksoft will be good for your business!