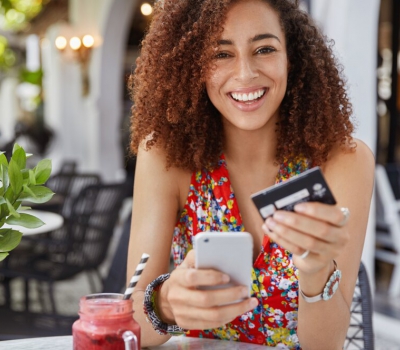 E-Commerce has now become the reality of today. It is no longer enough just to have an e-commerce site. Knowing customers, being able to analyze them and recommending the right product to them has become a key to success. It has now become a standard marketing strategy for users to see advertisements for brands they like while browsing different sites, or sections such as Recommended For You on a shopping site. With more and more customers shopping online, E-Commerce brands need to increase their personalization experience in order to be more effective on the digital platform and reach more customers. For this, sending e-mails with their names to customers, creating location-appropriate content or offering products related or complementary to the product they are looking at becomes the key to increasing conversion rates and sales.
With the global epidemic and the tremendous advancement in technology, E-Commerce has changed the way consumers interact with brands. With so many factors affecting the way consumers buy online, brands need to keep up with current consumer behavior trends to stay relevant in a competitive environment.
There are many ways to personalize the customer experience. Named mail or SMS are among the already known methods. But these alone are not enough to increase sales. The customer wants a personalized journey from the moment he enters your E-Commerce site to the purchase stage. Now there is the concept of Digital customer. Potential customers now expect you to get to know them and offer them the products and opportunities they need. If we look at the methods of Personalizing the Customer Experience;
Chatbots: Potential customers want to see chatbots or an interaction space where they can answer their questions or help and get 24/7 support. This also helps increase trust in the site.
Recommended Products: Based on the products that potential customers have purchased before, their tastes or complementary products, product recommendations should be given to customers up to the point of purchase. In this way, more sales can be made with more products.
Keeping a Customer Permanent: If a customer leaves the site, it is necessary to allow him to shop from the place he bought it when he comes back. In this way, we facilitate their shopping processes. And we make the customer able to shop continuously on our site.
Content Based on Location: It is necessary to personalize and recommend products according to the language, region or previous preferences of potential customers. Especially if we want to do e-export, it is necessary to analyze the language, demographic structure and customer habits of the target country. It is necessary to revise and personalize the products accordingly.
Bringing Customers from Social Media: If a potential customer leaves your site while shopping, it is necessary to attract the attention of the customer with advertisements from many social media platforms such as Instagram, Facebook and even TikTok and call them back. Meanwhile, TikTok has become one of the most valuable brands in the world. At this point, the issue of how important the effect of this social media platform on online shopping will be, should be studied well and this platform should be benefited from.
Personalized emails and SMS marketing: Interacting with customers through unfinished shopping experiences, left-in-cart messages, order tracking emails, "We miss you" and "Thank you" messages, and make them shop on your site constantly.
User Interactions: One of the most important factors of brand loyalty is to ensure that customers see the product reviews and trust the product and the store. Let customers comment at this point. Be sure to share product photos, videos, and reviews from customers and allow customers to create content.
As a result, as the shopping journey moves from physical to digital, there is a growing need for e-commerce brands to create an online shopping experience that reflects in-store shopping. Personalizing customer experiences puts brands ahead of the competition at this point. However, before entering the personalization experience, it is absolutely necessary to give importance to the protection of personal data. Customers may not want to share all their information or may not want to be sent an e-mail or SMS. You should not do these actions without their permission. With Nlksoft E-Commerce, you can achieve success with many tools that can personalize the customer experience.