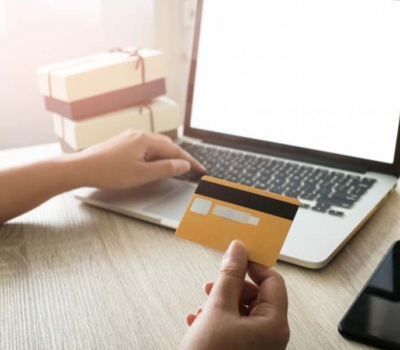 Corona virus has been showing its effect recently in the world and in Turkey. This situation started to affect our daily life and trade negatively. Many physical stores were closed or working times were limited. However, e-commerce site users can continue their sales online. The e-commerce sector, whose volume has increased rapidly in our country in recent years, continues to attract attention in the business world. In this process, e-commerce companies need to take some precautions and pay attention to certain rules while continuing their business. One of the advantages of e-commerce compared to normal commerce is that people have less contact with each other and the purchasing and sales processes progress faster. For these reasons, customers who do not go to shopping malls turn to e-commerce. It will make it easier for users to shop in a safer and faster way without leaving home. At this stage, E-Commerce rushes to the aid of sellers whose physical stores are closed. However, e-commerce companies have to pay attention to certain rules to prevent further spread of the virus.
Thanks to cargo, you can transport your products not only to the region where you operate, but to every region, and you can sell your products throughout Turkey. People will want to shop healthier on the internet instead of going into crowded places and shopping. In addition, while the E-commerce system eliminates the time problem, it also saves time by allowing access and purchasing of products in an electronic environment within seconds.
You can exchange instant information about the products on your site by constantly communicating with your customers. It allows you to make plans according to the wishes of your target audience to get their thoughts. Thanks to your communication with customers, you can offer healthier shopping with the right planning according to the needs. In addition, you can follow the statistics and shape the product studies accordingly. In this way, you can increase your sales in online trade.
Stock tracking is another important point. If fast consumption is in question for your products, you need to keep your products at hand and stock up. In this case, your consumers can order products that are finished in their hands. You can quickly return to incoming requests and continue your sales without stock problems.
Due to the current virus epidemic, you need to be careful about hygiene and be sensitive when sending products. While receiving payment, you can direct your customers to credit card or money order. You may need to delay the option to pay at the door to avoid contact with people. As we said at the beginning of our article, less contact will benefit you and your customer. Therefore, you should receive payment in your system by money order or virtual pos method.
Using social media actively in this timing period can be one of the points that make your work easier. Social media plays an important role in your promotion and reaching more people. You can convey information to people through social media by constantly sharing the detailed information, features, and close visuals of your products.
As a result, we can continue our sales by paying attention to certain rules while going through this difficult process. E-Commerce provides us this opportunity.