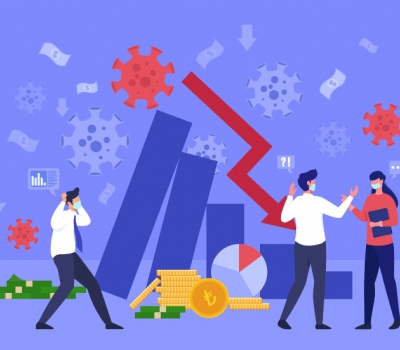 The Corona virus Outbreak has affected everything from activities to working life, from marketing tactics to income levels in the last few months. In this process, E-Commerce has become more active and people now prefer online shopping. Consumers continued to stay at home and even shop online. Nowadays, while most of the physical stores are closing or cannot reach customers, e-commerce systems have started to come to the fore and reach more customers. Of course, in order to achieve success here, it is necessary to proceed with the right strategies. And of course, it is necessary to be up-to-date and developable, taking into account the statistics. First of all, let's examine what are the trends in which sectors:
Adapt Your Store To The Process
Although the Corona virus has negatively affected your sales or your ability to do business, you can follow the process correctly and sell with different updates and strategies. Life will return to normal after a while, and you must exit this process correctly.
If we look at the points you need to pay attention to your E-Commerce system in the changing world;
Contact Your Suppliers
There are many factors that affect e-commerce. There may be an increase in demand in your online store or your sales may decrease. In either case, stock can become an issue. Stay in touch with your manufacturers, find out which product you can sell for how much, whether the virus will affect production, and tailor your sales accordingly.
You can't plan out what you don't know, so do your best to be as informed as possible about all the details of your supply chain.
Search for Alternative Suppliers
When the Corona virus first appeared, it was based in China, which is an important location where many vendors supply their products. This led to a shortage of stocks in many sellers and led to a decrease in sales.
While this situation continues globally, having a few different options and negotiating with alternative suppliers can help reduce risk.
Perform Customer Needs Analysis
One of the most important factors for achieving success in e-commerce is to recognize and meet the needs of a specific customer base. Even in the face of today's global situation, this fact does not change.
Keep track of your customers' statistics. Check out the differences, which pages or products are visited most. If you focus on meeting customer needs, your success will be inevitable.
First, check the situations of your target audience and your ideal customers.
After analyzing your customers' needs correctly, evaluate them how you can improve your product inventory to meet them, and how you can serve them better. For example, if you are a business that sells cleaning products on your E-Commerce site, you can add disinfectant to your products and announce it to your customers.
One of the most obvious effects of Corona virus is spending much more time at home than usual. Determine how you can change and plan your strategy to better respond to customer needs. For example; When restaurants had to shut down their food service, they switched to take-away service, speeding up and improving online sales channels and delivery services. Or, on the E-Commerce side, stores have now begun to add new products to their stocks, or add products related to people's daily life to their product range.
Update Your Product Pages
Corona virus can affect your product stocks, product features. In the product detail, add the stock status, if it is out of stock, when it will come again, features and explanations in detail. Share information with your customers, such as that certain products will not be in stock after a while due to Corona virus, and shipments take longer to reach their destination.
Analyze the expectations of your customers correctly while buying products. By managing expectations and providing accurate information, you are more likely to gain satisfied customers, even if you are experiencing a slowdown in service.
Manage SEO and Advertising Parts Correctly
More people staying at home means more searches and research on search engines and social media. And this is how people turn to your E-Commerce site.
Determine your advertising strategy and advertise on social media and Google if necessary. Keep track of the data and reduce the ad fees you pay at specific hours based on conversion rates.
Offer Special Discounts on Your Products
Economic uncertainty and lost workforce can naturally increase price sensitivity for your customers. You can apply special discounts for products that you anticipate high demand on your e-commerce site. If your sales have decreased, you can increase your sales again by making discounts on your products. Announce your special discounts to your customers via e-mail and social media channels and invite them to your system.
As a result, we don't know what will happen during this process and we have no chance of staying behind. The effects of the Corona virus can be huge. We, too, have to react in real time according to information and situations in the changing world. We have to stay up to date and improve ourselves according to the system. Only in this way can we overcome this process in the easiest way.