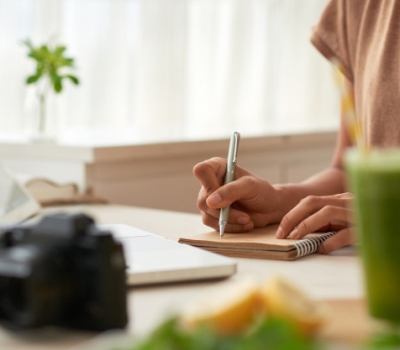 To stand out among e-commerce sites and to keep customers actively on the site; It has become very important in terms of increasing sales. One of the most important things that can be done to exist in the virtual platform, where small and large businesses are opening their virtual stores, is one of the most important things that can be done day by day. It is very important to have a blog page on e-commerce sites. Blog articles should be written to keep the user on the site and to stand out in search engines. Blog posts are also effective to attract visitors organically. If we list the importance of blogging in E-Commerce;
Blog posts are important for Seo (Search Engine Optimization)
SEO studies are generally based on keywords. E-Commerce firms attach importance to SEO studies in order to rank high on certain keywords. However, SEO can also be done naturally. The more content related to the products is produced, the more keywords that will bring you to the top in searches. This inevitably means increasing traffic to your site, that is, increasing sales. In addition, as these articles are clicked, your ranking on Google will increase.
Each newly posted blog means creating a new page, and each page indexes in search engines. In other words, more links to your website will be created and you will actually be doing SEO work naturally. Original content in your blog posts allows you to rank better in search engines. Blogging in an up-to-date and regular way makes your site effective and moves you to the top positions in search engines. In order to increase e-commerce traffic and increase your sales rate, it is possible to turn customers who are looking for products on the internet into potential and direct them to the e-commerce site with the blog posts you will write.
Users don't get stuck on the sales page
By writing blog posts, you will open up a new area for your customers as well as products. In these blog posts, you can promote your brand and product while at the same time gaining customer information. This way, your customers reading the blog will become potential customers for you. Blog posts where you will write the tricks, important details of the product you are selling and even the developments related to that product will cause you to have information about your customer according to the incoming traffic and to make your product orientations in this area, thus, to make more sales by highlighting the right product. With blog posts, you establish a bond with your customers and you gain loyal customers, which becomes an important factor in increasing your sales.
How Should Blog Pages Be On E-Commerce Sites?
First of all, blog posts should be strictly related to products and content. In order to be correctly defined and ranked in Google optimization, the articles should reflect the content of the site.
Blog posts must be up to date. It should be written regularly.
Being original is another important point. Original content should be produced with keywords in blog posts.
In blog posts, visuals should definitely be included with the content article. The right visuals help increase the traffic to the site by attracting the attention of the customer.
Blog posts should be simple and understandable. At the same time, it should attract the attention of the customer with tips and important details. In this way, you can enable customers to share the blog post and make more people visit your e-commerce site. However, the articles should not be too short.
Blog address is also an important factor for SEO. If your blog extension is in the form of "blog.sitename.com", search engines perceive it as a different site and even if the content is visited, it will not contribute much to your site. Therefore, it is important for SEO to be addressed as sitname.com / blog.
As a result, it is a serious disadvantage to consider the E-Commerce system only for product purposes and not to write a blog. Blog posts play an important role in attracting visitors to the site and increasing sales.