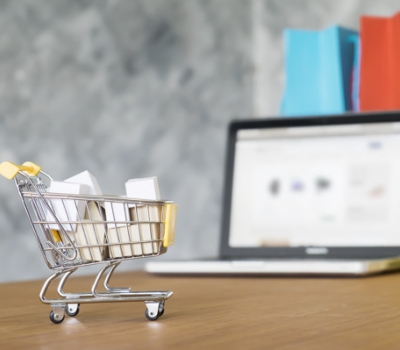 You have opened your online store and need to add products. Product page design is of great importance for the e-commerce system. In order for your potential customers to find your products easily, you need to enter product information correctly and systematically. Information such as product name, product photos, brand and model information, price are indispensable for the product page. In addition, a good product description helps both to better understand your products and to rank higher in search engines such as Google. You can find what you need to do for a good product description in our article. In addition, you can review our article on the link for the necessary tips when adding products.
Enter the Information Your Customers Need
Most of your customers may already know the features and descriptions of the product from the name, photos, or brand. However, some visitors may be visiting your e-commerce site for the first time, or they may not know anything about the product, they may be discovering the product. For these customers, the product description is very important.
The product description should definitely appeal to the target customer audience. You need to clearly convey the product you are selling to your customer. For example; If you are selling books, adding information about the content of the book to the customer, a mini summary will help increase your sales.
Or if a product provides a solution to a problem, or if it brings comfort or flexibility to an issue, these must be communicated to the customer in the statement. In other words, whatever product is worth buying in the customer's eyes should be added as the product description.
Use Keywords with High Search Traffic
One of the most important functions of a product description on an e-commerce site is to create Search engine optimization (SEO). For anyone new to or unfamiliar with eCommerce, SEO scores determine where a page will appear in search engine results for certain terms.
It is very important for every user to appear at the top of search engines in your e-commerce system. Apart from special SEO solutions, the best SEO work you can do is to enter content on your E-Commerce site. You can do this with your product description and blog posts. You can read our article, which includes important points to add a blog post to your E-Commerce site, from this link.
Your product description should not be copy-pasted from anywhere and should be unique. This way, your chances of coming forward increase.
Appeal to the Eye of the Customer in Content
Your product descriptions are important for SEO, but remember that people will read it and provide people with interesting information and images. Spice up your product description with clear photos instead of adding a plain text description. If necessary, change fonts, try different styles, and provide your user with an interesting product description. However, make sure that your product description describes the product.
For example, enjoyable.com enters its content creatively, both visually and visually. In the product description, it can both attract the attention of the customer and provide detailed and accurate information to its customers.
Product descriptions should be long enough to inform customers of important details, but short enough not to be overwhelming. Few users check comments to read a post but prefer blog posts for general information.
You can use blog posts to appeal to the general customer audience or to make detailed explanations about your products. That's why you can share your blog post links in your product description. In this way, if your customers want more detailed information, they can read the blog post or read the short description without getting bored and learn about your product. Color your descriptions by giving links to related blog posts in your product description; You can follow readers or even gain a permanent customer.
As a result, adding descriptions to your products is very important for your E-Commerce site. You can increase your brand value with correct disclosure strategies. Do not forget the target audience in your product descriptions. Trust the customer in your statements and keep your promises. This is one of the most important points of branding. Analyze the needs of the target audience correctly and move forward accordingly.