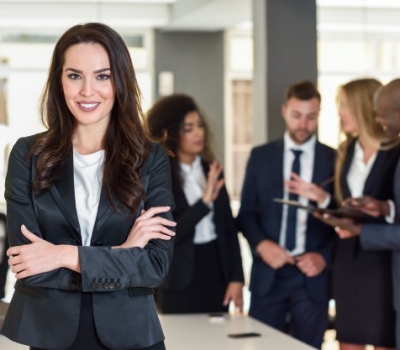 Digitalization manifests itself in every stage of life. Now everyone communicates through online platforms. With the increase in internet usage, shops started to move to the internet. People are now shopping online, so E-Commerce is growing rapidly and offers new business opportunities to many people. Women started to be active in e-commerce as well as in the business world. Today, many women entrepreneurs prefer e-commerce systems to sell in many sectors such as food, furniture, jewelry, handicrafts, clothing and fashion. Women entrepreneurs have started to focus more on e-commerce in order to avoid high investment, to be able to manage the system from anywhere, to have no customer limit on the online platform and to ensure financial independence.
The Role of E-commerce
E-commerce is growing very rapidly in the world and opportunities for women entrepreneurs have increased with the effect of new technologies and increasing social media usage. E-commerce is an industry that brings the world closer by helping customers meet the store. The flexibility of the online platform allows women entrepreneurs to do their business entirely online. E-Commerce enables women entrepreneurs to grow by opening up to international markets. Since e-commerce can be managed from anywhere, it also provides solutions to many problems such as working from home and security.
The continuous growth of e-commerce is also effective in directing women entrepreneurs to this area. Women entrepreneurs are expanding their businesses by using e-commerce and social media actively and opening new doors for earning.
Founded in Gaziantep by Nalan Kurt, a female entrepreneur, Nlksoft serves its users with high service quality with its E-Commerce infrastructure.
Women started to be active in e-commerce as much as they were active in the business world, and we organized a Webinar where we aimed to bring more Women Entrepreneurs to E-Commerce and at the same time explained strategies for success in E-commerce. What should be done to be successful in e-commerce, what are the mistakes made and how can you reach more people? It was an event where we answered all these questions and much more.